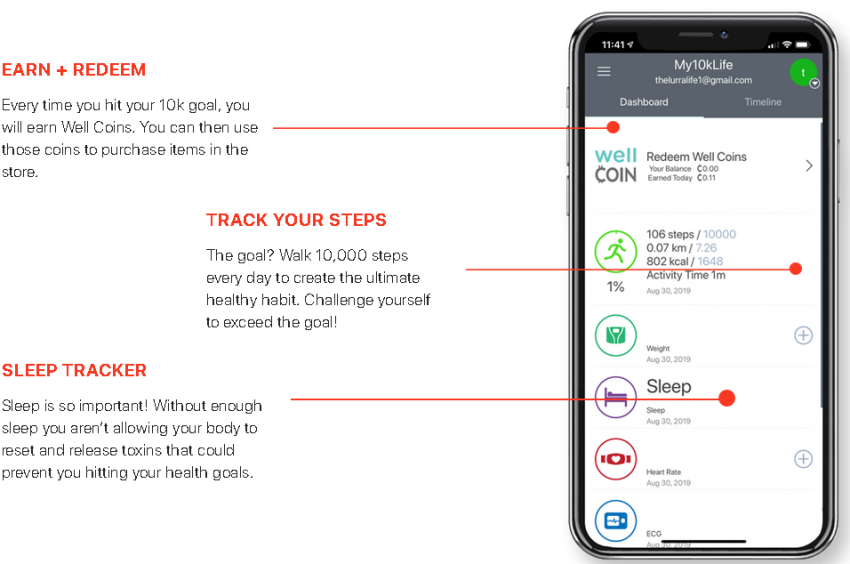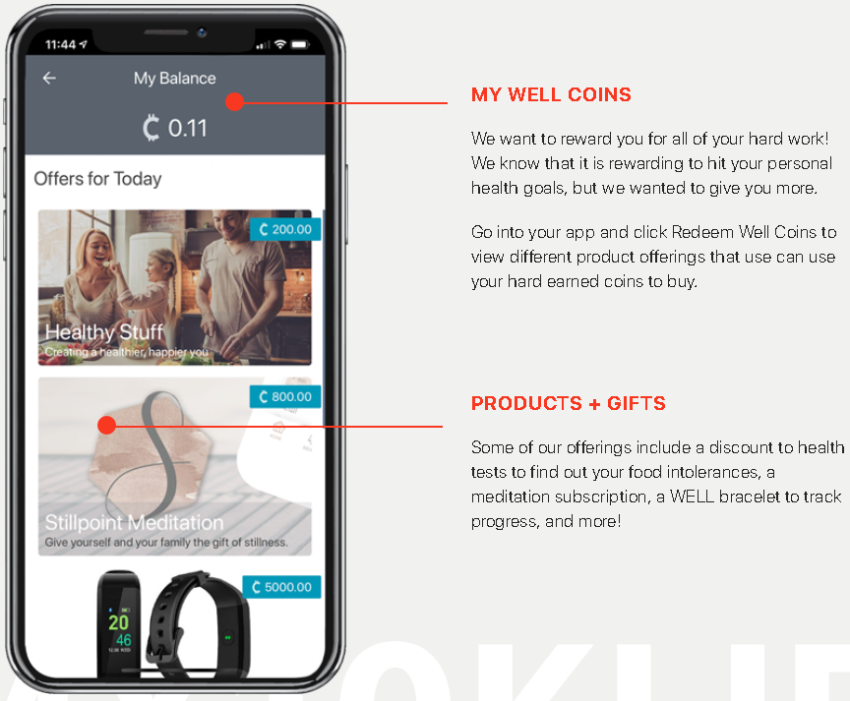 *Disclaimer: The My10kLife program is exclusively for LurraLife Associates. In order to redeem Well Coins or for those reward points to carryover month to month, you must have an active product order each month. Well Coins are redeemable only in the My10kLife app's rewards store, have no cash value, are not transferrable, and cannot be used to pay for auto-ship orders.
Experience how rewarding healthy living can be! > Start your My10kLife today!
---
Detailed Program Information
How to Start and Participate
Make sure your LurraLife Associate account is active with a monthly order.

Get the My10kLife app from Android Google Play Store or Apple App Store and install it on your device.

Register for the app using the same email address as your LurraLife member account.

Sync the app to your device, enter your personal data, and change the settings to fit your needs.

Start walking! The app will automatically count your steps and award you Well Coins.

Track your performance and rewards in the My10kLife dashboard.

Redeem your Well Coins in the app's rewards store.

Keep moving! The more steps you take, the more rewards you earn!
Earning and Redeeming Rewards
When earning Well Coins, the ratio is 1 coin for every 1,000 steps. So, for each step you take, you receive 0.001 of a Well Coin. As you take more and more steps, your Well Coins will quickly add up!
Then you can redeem them for awesome products, gear, and swag in the My10kLife app's rewards store.

Please note, in order to redeem the Well Coins in your My10kLife app account or for those reward points to carryover month to month, you must have an active product order each month. In addition, you must be registered for the app with the same email address as your LurraLife Associate account. Well Coins are redeemable only in the app's rewards store, have no cash value, are not transferrable, and cannot be used to pay for auto-ship orders.
LurraLife My10kLife App
The My10kLife app is a personal wellness digital tracking and rewards program exclusively for LurraLife Associates. The feature-rich, intuitive app interface allows you to easily set goals, connect to various devices, and track personal data.

Once the app is activated on your mobile device, it will automatically track steps taken, calories burned, and activity time and award you Well Coins. In addition, you can set a daily steps goal, and the app will display your progress in real time. This data will be automatically recorded as long as the app is open (in the foreground with screen unlocked) and the device is on you. Please note, most smart phones have an internal step counter that can be used for this.
Also, you can sync the app with other devices to monitor your weight, sleep, heart rate, blood pressure, glucose levels, and other personal wellness metrics. In addition, from the dashboard, you can manage your personal settings, view your history, export and share data, manage notifications, etc.
You also can access the dashboard online at https://lurralife.joinwell.com/en/user/login (use the "sign in" fields in the upper right corner).
The LurraLife My10kLife app is published by the WELL Network and is available from the Apple App Store and Android Google Play Store. It syncs with many standard devices, including Fitbit, Android, Apple Watch, as well as our LurraLife My10kLife Smart Fitness Band.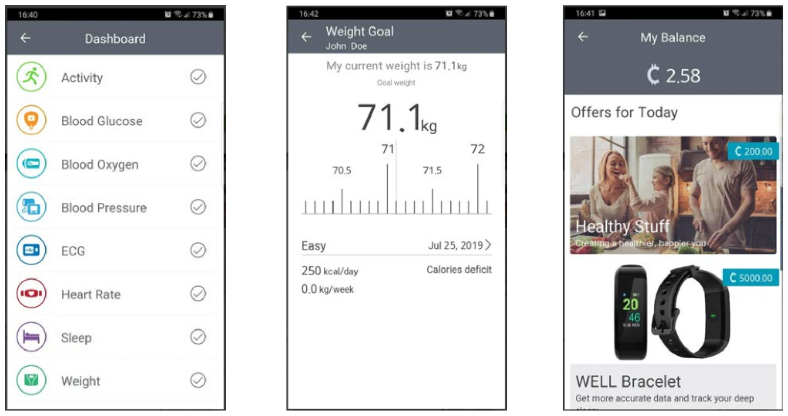 ---
My10kLife Tips for Success
At LurraLife physical activity is a key part of a happy, healthy life. Not only can it make you feel happier and lose weight, regular physical activity also has proven benefits for the body and brain and can improve your health and quality of life.

Increasing your daily steps is a simple, effective way to regularly add more physical activity to your routine. Plus, walking is a form of exercise that's available to most people. It can be done almost anywhere and without any special equipment (other than shoes).

There are lots of ways to get more steps in your daily life. Check out the fun and easy ideas listed below. By consistently moving a little more each day - combined with a health-conscious diet and natural supplements - you'll experience a real positive difference in your life.
Ways to Get More Steps Every Day
Jog in place as soon as you wake up.
Go for a morning stroll.
March in place while brushing your teeth.
Walk to work, school, or the store.
Park farther away.
Get a standing desk or treadmill desk.
Set an hourly alarm to remind you to move.
Start a walking group with co-workers or neighbors.
Take the long way around.
Go for a walk during your lunch break.
Pace while you wait.

Have a walking meeting.
Take the stairs.
Walk over to somebody instead of calling or emailing them.
Take a moving break.
Pace during phone calls and TV shows.
Get off the bus or train 1 or 2 stops early.
Take a family walk after dinner.
Stand while playing video games or browsing social media.
Take a dog for a walk.
Go for a hike or on a walking date.
Other Tips to Ensure Success
Get supportive walking/running shoes.
Track your steps with a pedometer or app.
Listen to music or podcasts.
Partner with a friend or family member.

Make a plan, schedule it, and be consistent.
Set goals and create accountability.
Celebrate your wins - big and small
Participate in My10kLife challenges.
The 10,000 Steps Daily Goal
A My10kLife is an active life. 10k stands for 10,000 daily steps.
As part of a healthy, active lifestyle, we encourage our members to take 10,000 steps every day. However, this is meant to be a guiding value, not a prescriptive one. The 10,000 steps daily goal is widely considered a reasonable target for healthy adults but is not universally appropriate for all ages and levels of physical function.
So, it's important to keep the bigger picture in mind: Being MORE active matters more than any number.

According to recent studies, the average American only gets 3,000 to 4,000 steps through general daily action, including walking, working, running errands, playing, etc. That's very concerning given that fewer than 5,000 steps a day is considered sedentary. So, for most people, increasing their daily steps will be a big boost in the right direction. But adding any physical activity to your regular routine can be beneficial.
The intent is to be more aware of your activity level and increase it as needed. Every person is different, so it is important to set a goal that's right for you. We recommend spending a few weeks tracking your daily steps to figure out your baseline number, then gradually increasing your activity week by week.
For example, depending on your current activity level, try to add 500 to 1,000 more steps to your daily routine every two weeks until you hit 10,000 steps a day (or a daily steps goal that is appropriate for you). If you're already walking over 10,000 steps a day, or if you're somewhat active but trying to lose weight, you'll may want to set a higher daily steps goal.
But what if you don't meet your goal? Don't be discouraged. Go easy on yourself. Establishing new habits can be hard and can take time. And remember, physical activity should be motivating and enjoyable, not harmful and stressful. So, if you need to, just adjust your goal or rework your plan. Also, be sure to celebrate all your wins...small and big!
DISCLAIMER: This information is intended for generally healthy adults. Before starting a new fitness program, always consult your doctor if you have any health concerns.
---
My10kLife Smart Fitness Band
The My10kLife Smart Fitness Band is a wireless wearable device designed to track activity/steps, weight, calories burned, heart rate, sleep, and more. The sleek, stylish wristband tracker sports the LurraLifelogo and is lightweight, water resistant, and easy to use.
Key Features / Functions:
All-Day Activity Tracker: Track your steps taken, distance, and active minutes.
All-Day Calorie Counter: See how many calories you've burned throughout the day.
Automatic Sleep Tracker: Automatically track your sleep time and quality.
24/7 Heart Rate Monitor: Be informed by 24-hour static heart rate monitoring.
Sedentary Position Reminder: Get reminders to move more during your day.
Personal Goal Tracker: Set personal goals, monitor progress, and see your trends.
Other features/functions include: Time and date display, vibration alarm clock, automatic recognition when goals are hit, wrist sense activation automatic display, water resistant, lightweight, and rechargeable USB battery that can last for several days with 24-hour use.
You also can access the dashboard online at my10klife.joinwell.com (use the "sign in" fields in the upper right corner).

The My10kLife Smart Fitness Band retails at half the price of comparable Fitbit. It is available exclusively to LurraLife Associates in the Back Office.

Please note, this device is manufactured by WELL to accompany LurraLife's My10kLife fitness tracking and rewards program. But this device is not required to participate in the My10kLife program.